Winter in the Blood was created by myself, Garrett Price, and David Fogg back in 2008. Our intention is to ignite a furious flame and nurture the feral spirit by means of maximum sonic attack.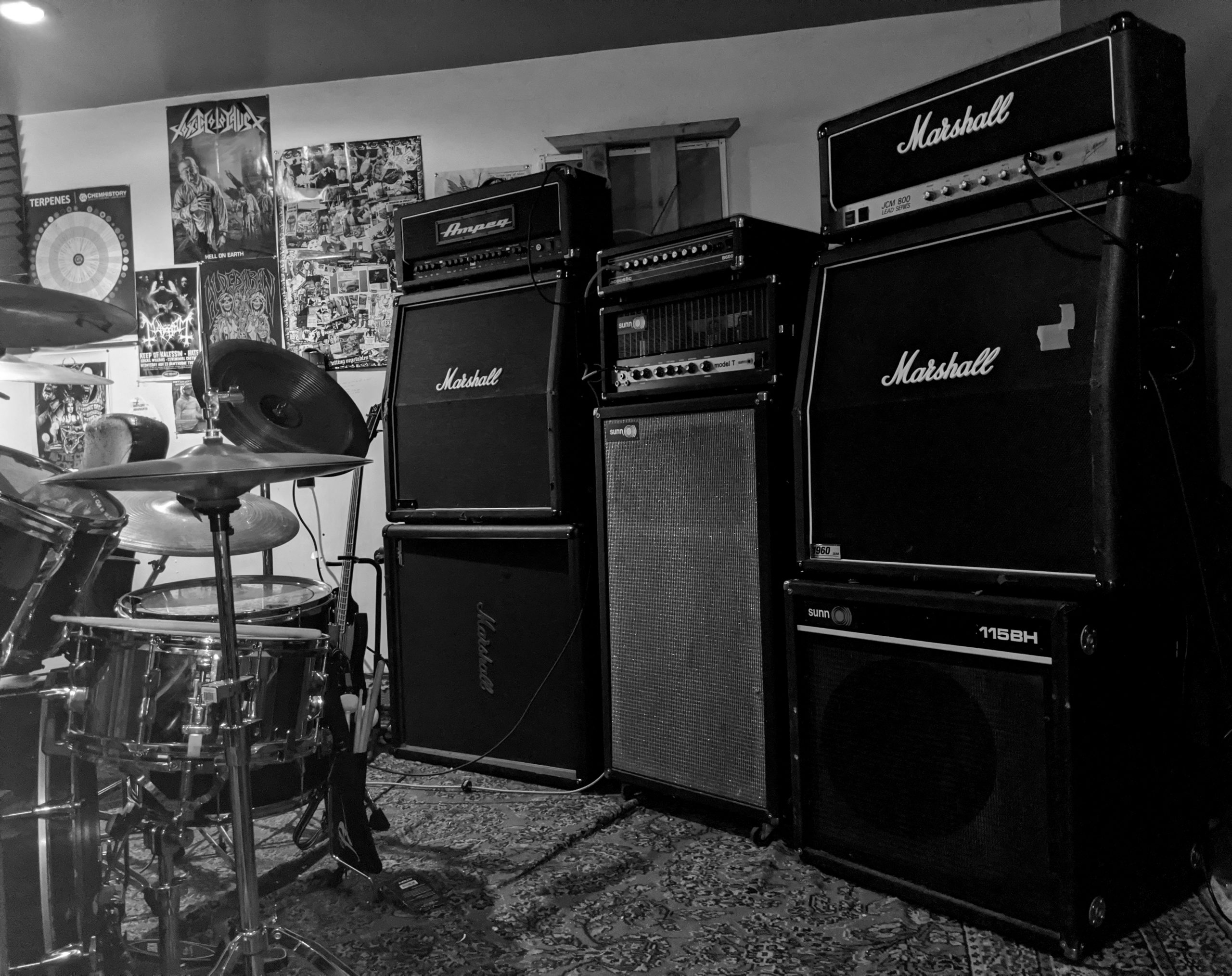 It's truly a magical thing to create with people you consider some of your best friends. Others have come and gone over the years, and we'll always cherish the memories. Currently the lineup is myself, Garrett, and Jonah.
As of this writing we're in the midst of refining several songs in preparation for recording. But with the current pandemic it's a complete unknown how that will be carried out. You'll be hearing from us soon though.
Bandcamp
Metal Archives
Shitbook
Contact: winterintheblood@gmail.com
Jared
August 2020